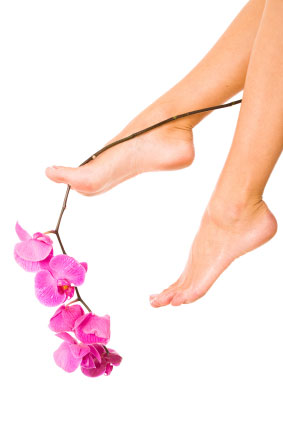 Reflexology is a deeply relaxing and energising holistic therapy which treats the whole person rather than just specific symptoms. It is based on the principle that the body is divided into ten equal and vertical zones ending in the fingers and toes. The body is often in a state of imbalance, particularly after illness, injury or periods of stress, with these vital energy pathways blocked, preventing the body from functioning effectively.
Reflexology encourages the body to heal itself and restore its natural balance. It aims to improve circulation, cleanse the body of toxins and impurities and revitalise energy.
The treatment is carried out in a dedicated therapy room which is designed to be as comfortable and relaxing as possible. Soothing music and a comfortable treatment couch ensure clients are able to achieve maximum benefit from each hour of stress busting deep relaxation.
A specific massage technique is applied to reflex areas in the feet or face which correspond to tissues, organs and systems throughout the entire body. Stimulating these reflexes encourages the body to heal itself, stress and tension to melt away, and promotes vitality and a general sense of well-being. Reflexology encourages a release of the natural feel-good hormones, endorphins, which have been well documented to reduce the body's stress response.
To experience the full benefits of this powerful therapy a course of treatments is usually recommended initially, for example, once a week for 6 weeks.  Once your body is in-tune it is beneficial to have regular treatments in order to help maintain health and well-being, for example, once a month.
The Reflexology Clinic is based in Bushey, easily accessible from both Hertfordshire and North West London, Watford, Northwood, Pinner, Hatch End, Harrow, Stanmore, Edgware, St Albans, Radlett, Borehamwood, Mill Hill, and Kings Langley.